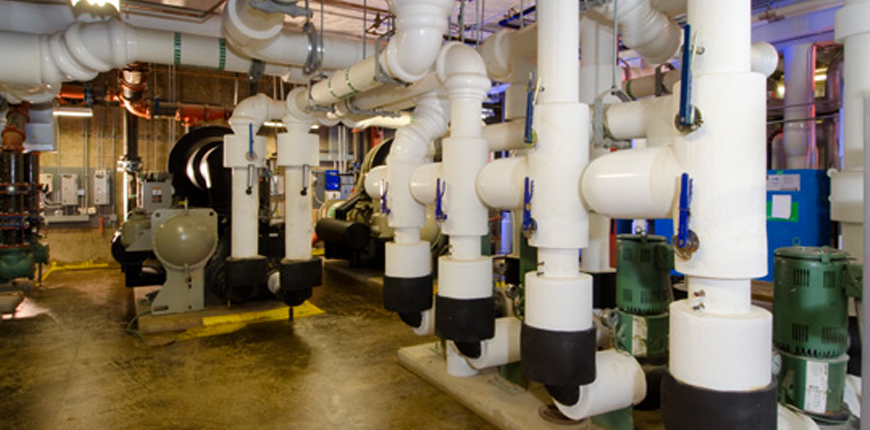 Plumbing and Piping
If you are looking for a full-service mechanical contractor that can handle any job—from start to design-build to retrofit, Standard Plumbing and Heating is the company to call. The Standard professionals can assist you with your next project and keep your operations running smoothly.
As the experts in HVAC and plumbing, the Standard team can design, install and service your facilities, so you can focus on what you do best. From the installation of several piping systems found in industrial facilities including hospitals and steel companies, etc. throughout Stark County and Central Ohio, the quality of work we provide is unparalleled. As a full-service plumbing contractor, we offer industrial, commercial and institutional work. Whether looking for PVC versus black iron or copper, our plumbing & piping experts can provide a multitude of options for connectivity.
You will receive a prompt response from our industrial, commercial and plumbing service divisions regardless when you need us. We offer 24-hour emergency service.
Because regular service of HVAC and plumbing equipment extends operational life, we offer preventative maintenance programs.
Our services include:
Plumbing
Process Piping
Chilled Water Systems
Commercial Boiler Systems
Medical-Gas Piping
Backflow Testing and Installation (in accordance with annual State of Ohio requirements)
Water Lines (Fire Hydrants, School Cafeterias)
Food Processing Lines
Waste Lines
Gas Lines
Victaulic Fittings
Thread and Screw
Black Welding
Drain Clearing and Auguring
Ammonia Piping
Heating and Cooling