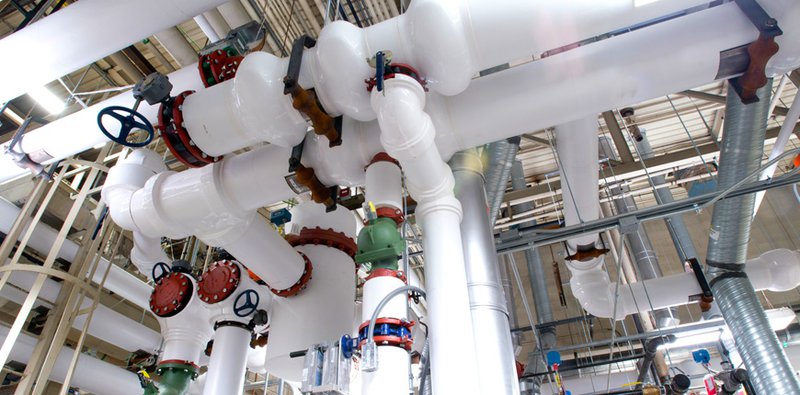 HVAC Systems
Standard Plumbing and Heating is a full-service HVAC contractor, specializing in commercial and industrial work for clients of all sizes. We excel in Web-based, computerized HVAC control systems, which allow for easy equipment monitoring and remote troubleshooting. 
Because of our extensive in-house resources, we are able to offer more accurate pricing and control costs. Additionally, as a single-source provider, we offer quicker turnaround time.
We also provide environmentally friendly options. Standard is one of the first contractors in northeast Ohio to introduce water-source heat pumps, which use less energy and are among the most environmentally friendly heating options. We are at the forefront of introducing HVAC zoning technology, which improves comfort levels and offers significant heating and cooling cost savings – up to 25 percent. 
The Standard team of professionals installed the most recent breakthrough in technology, variable refrigerant flow, in numerous large projects in the area. 
We install:
Rooftop HVAC Units
Chillers/Cooling Towers
Chilled Water Systems
Boilers
Hot Water and Steam Systems
Heat Exchangers
Energy Recovery
Place a Service Call
Air Rotation Units
Water Source Heat Pumps
Variable Refrigerant Flow
Server Room HVAC Units
Customized Air Handlers
Make Up Air Units